Metal Stamping Jewelry Making Kits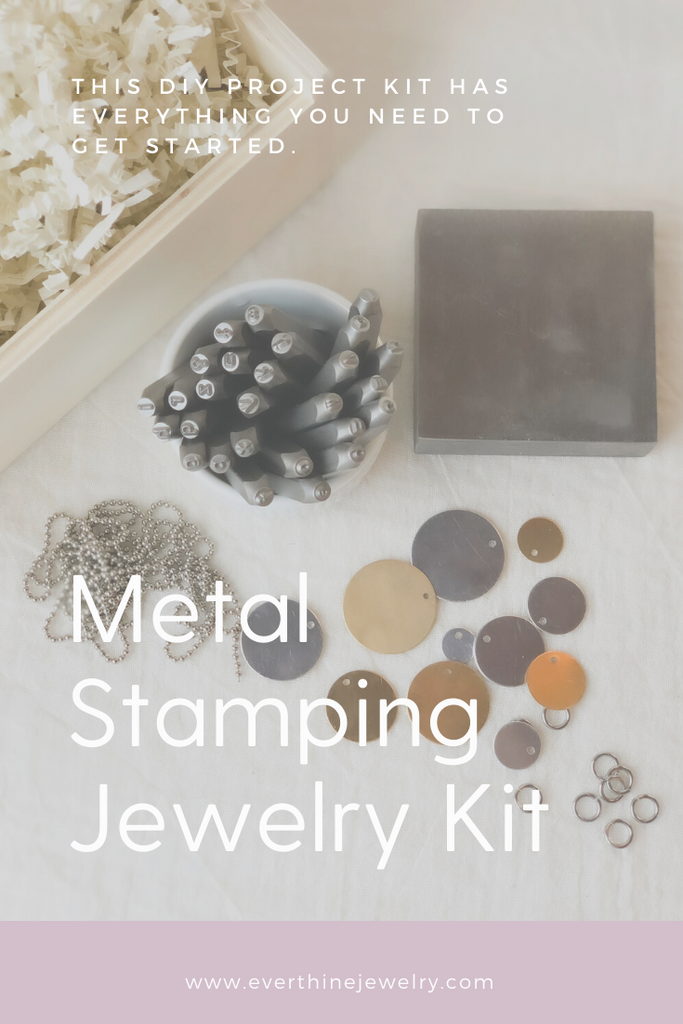 Now, you can try your hand at making metal stamped jewelry at home! This DIY project kit has everything you need to get started.
Teaching jewelry making has been a passion of mine for over 20 years. I have taught in person classes, online classes and have even wrote a book called Punched Metal Jewelry. This is the first time I've offered a kit, and I'm pretty excited!
FREE DOMESTIC SHIPPING.
Due to the high demand for these kits, please allow 1 week for delivery.
Kit Includes:
Lowercase steel letter set
Steel bench block
2 Pro Polish Pads
24 gauge copper sheet metal
11 stamping blank pendants in aluminum and brass
12 base metal jump rings
2 30" of ball chain with clasps
Cloth bag
Wooden storage box
Printed instructions
You'll need:
A heavy hammer - 1 lbs works well
Pliers
Plastic mallet (optional)
Sharpie marker (optional)
Purchase your Metal Stamping Jewelry Kit HERE.