3 Easy Ways to Figure Out Your Ring Size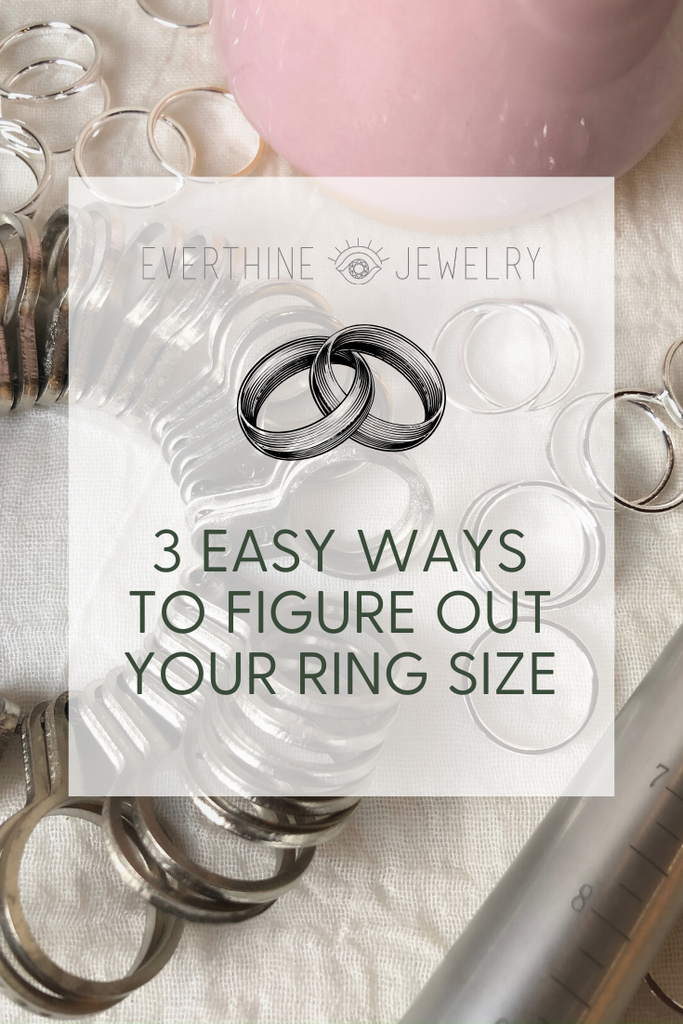 Ring sizing can be the most challenging part of shopping for rings, especially if the ring is intended as a gift. I have three easy ways for you to determine your ring size, or a loved one's.
#1 Be Sized by a Professional
The most accurate way to measure your ring size is to be sized by a professional. Stop by Everthine Jewelry or your local jewelry store to be sized. We're are always more than happy to help. If you're not able to visit a jeweler, your next best bet is to purchase a Ring Sizer.
#2 The Adjustable Ring Sizer
This handy little finger gauge will help you determine what size will fit you best. It measures U.S. sizes 1–17 in ½ -size increments. The finger sizer works like a belt. Simply push the end through the buckle to form a ring shape. Slip the sizer onto your finger. Adjust to give a comfortable fit, checking that it just slips back over the knuckle. Purchase a Ring Sizer HERE.
#3 The Everthine Ring Sizing Guide
Use this handy FREE guide to measure a ring you already own that fits well. Open the PDF HERE, and follow the printing instructions at the top of the document. Print it out at 100% and place your ring over the circles until you find the size, bingo!
Now, that you have your ring size figured out, take a look at Everthine Jewelry's rings!